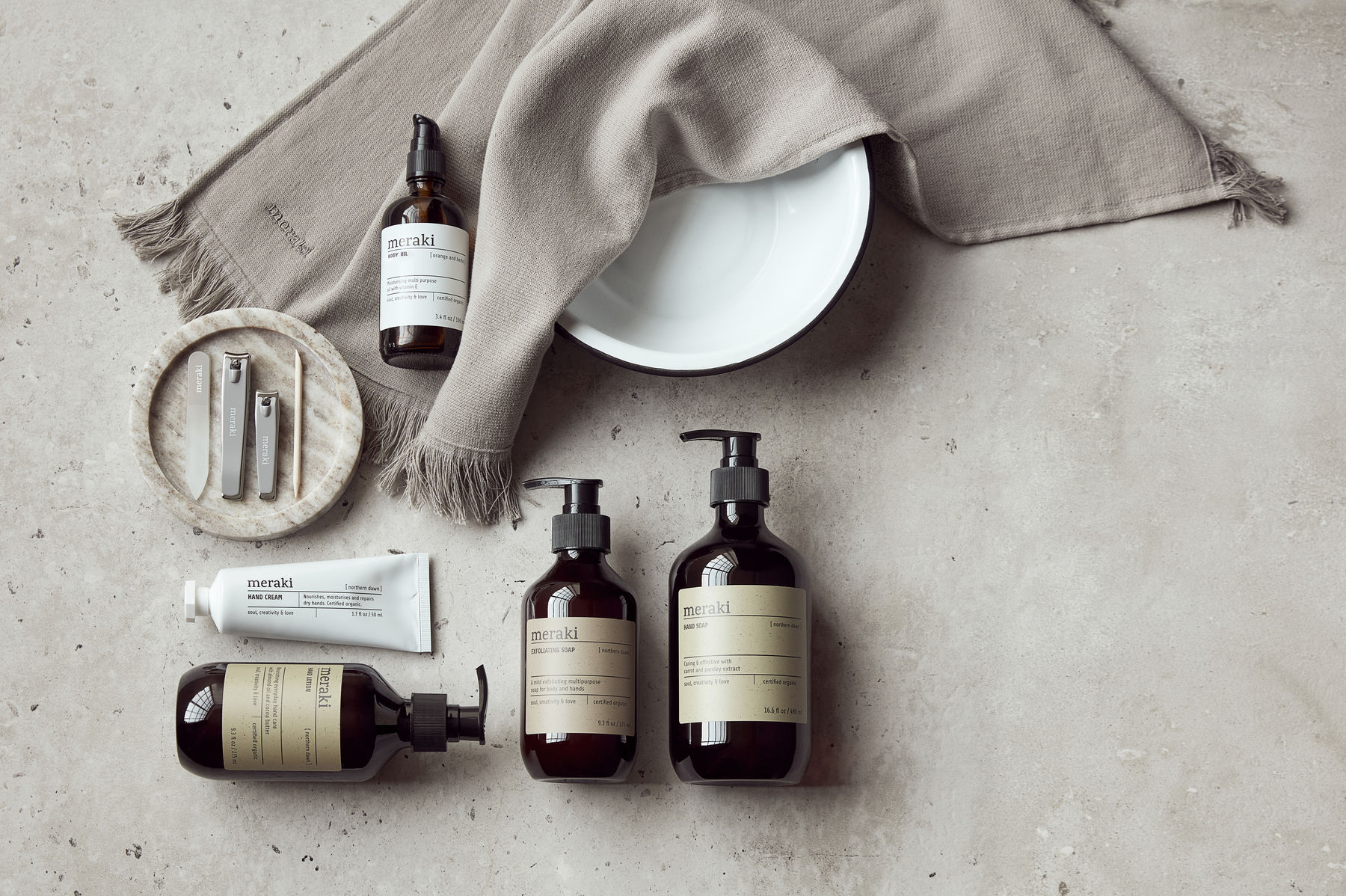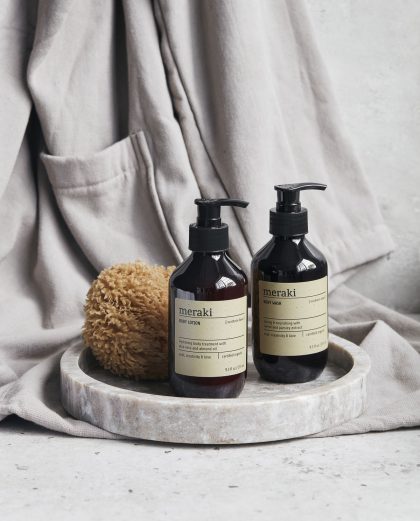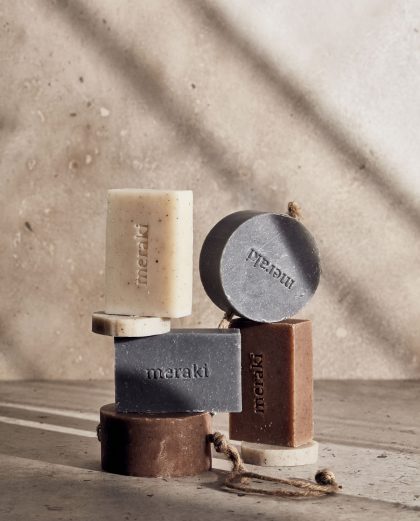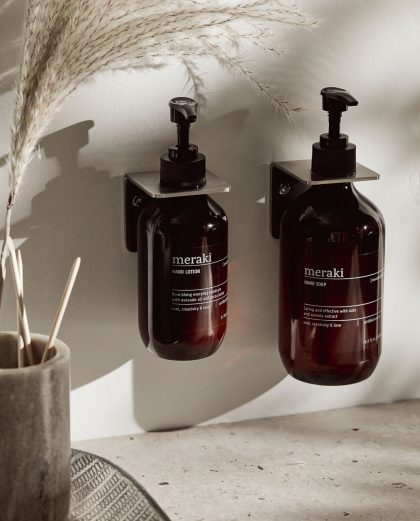 Turn your guests' daily self-care into moments of calm and wellness…
Inspired by Scandinavian aesthetics and designed with love and respect for nature, Meraki amenities provide daily body care routine with soft, nutritious ingredients, meticulously selected for their beneficial properties and natural aromas.
With a long experience in hotel furnishing and overall equipping of professional spaces, the Kourtis Contract department exclusively carries the complete line of Meraki personal care products that includes soaps, shampoos, shower gels, body & hair creams, sunscreens that can be offered in hotel rooms as well as wellness spas in professional facilities that share a sense for aesthetics and high quality.
All products are completely organic, developed solely with natural materials and certified by the EcoCert organization that ensures that they meet European standards of ecology and safety to the environment. In addition, the amenities series is made of PVC in order to ensure it remains  environmentally friendly. Also, designed to last longer than conventional personal care items, it can be quickly replaced with functional, easy-to-use spare parts.
In a luxury package ideal for boutique hotels, the Meraki amenities line infuses style and character to your interiors and inspires a unique experience of personal luxury and well-being to your guests.
Create a Meraki moment of well-being and luxury for each of your guests' visits
Browse the complete series of Meraki amenities
Do you find the Meraki personal care products suitable for your hotel?
If so, please contact us on 210 80 62 067 or fill in your contact details below and we will contact you with more info.